Product Description
This Base kit includes the charge controller, Inverter, solar panels and required disconnects to build your own off grid solar system. Batteries and mounting options are not included in this base kit.
This kit will on average be able to generate approximately 620Wh of power a day. This is enough power to watch a featured Film on a 42" LED TV, make some toast, make 1 pot of coffee, boil one pot of water in a kettle, run a table lamp for 3 hours, charge 2 phones and tablet.
Note that power generation is an estimate based on Ideal conditions. We have based all calculations on sun exposure in Collingwood Ontario.
How This Works
Each system will perform differently based on installation, sun exposure and what type of appliances that are being powered by the system. The amount of appliances that the system can handle will greatly depend on the duration of their usage as well as the power consumption of each appliances. We used average power ratings for the appliances mentioned for comprehension purposes.  Check out our solar calculator or contact us to get a personalised report.
What Is Included In This Kit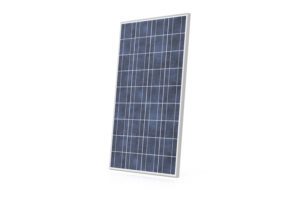 2 x 140W Solar Panels
2 x 25' PV cables with MC4 connectors on the ends
1 x Midnite Solar KID 30A MPPT Charge Controller
1 x Solar Surge Protection Device 115V DC
1 x Midnite MNDC Series C Aluminum Enclosure
1 x 500A 50mV Shunt
1 x Whiz bang Jr current Sensing module for KID
2 x 30A Panel Mount Breakers
1 x 12V DC 1500W Magnum Energy Inverter
1 x 30A Outdoor Rated Disconnect